History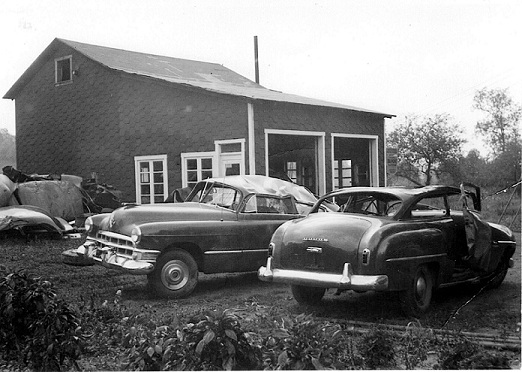 Gatesman Auto Body has gone through a lot of changes since its humble beginnings in 1951, Jack Gatesman, started his business in a small three stall garage. This is when our story started. That garage is pictured above and was the site of Gatesman Auto Body up until 1959 when it moved to its current location.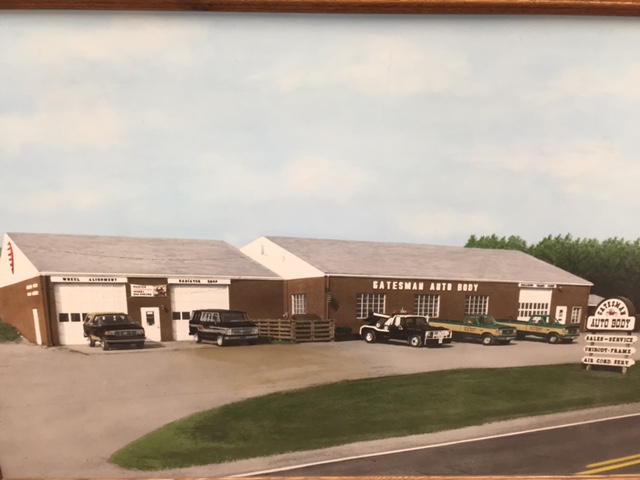 The original building at the current location was approximately 4,000 sq./ft. In 1976 the original structure was built on to, adding an additional 2,500 sq./ft. of working area. This portion of the shop is mainly used for mechanical repairs as well as frame straightening. The picture here depicts the shop at that time.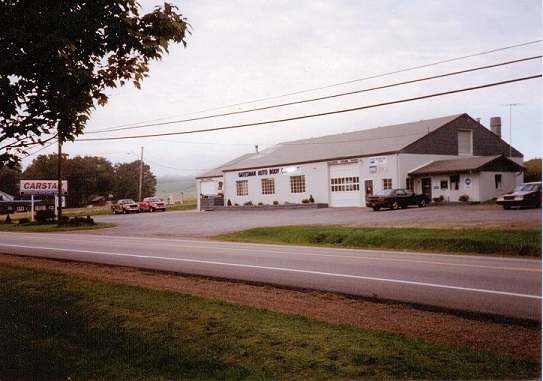 In 1989, Jack sold the business to his sons, Dana and John, at which time the business became a partnership. In 1995 Dana and John joined the CARSTAR Franchise. CARSTAR is an international franchise of high quality collision repair facilities.
In 1999 another addition was completed bringing the total square footage to about 9,750. This addition and remodeling has brought the shop to its current condition.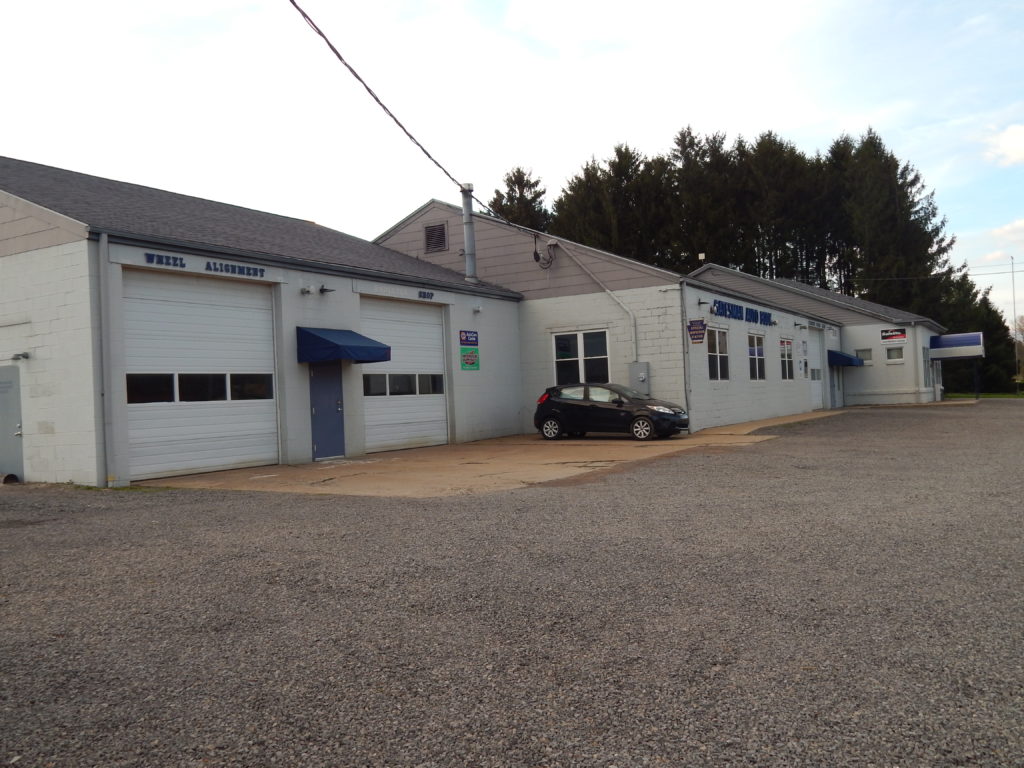 Gatesman Auto Body has continued to grow throughout the years while maintaining its values instilled by Jack over 65 years ago. It is our belief that honesty and trust are paramount when dealing with customers. We do our best to treat our customers the way we would like to be treated. We are proud to have Third Generation family working in this wonderful family business that cares so much for its customers. Our story continues…